Chair in Game Theory and Management
The Chair's research program focuses on theoretical and algorithmic developments of game theory and its applications to management issues.
The theoretical and algorithmic component aims to:
Design strategies that promote cooperation among agents which, in principle, have different or even conflicting objectives;
Develop mechanisms to ensure dynamic coherence and other forms of durability of cooperative solutions;
Extend these strategies and mechanisms to a stochastic framework;
Create algorithms to compute non-cooperative game equilibrium in a dynamic context.
Applications focus on various management issues, mainly in marketing, energy and the environment, such as:
Conflicts and cooperation in marketing distribution networks;
Designing marketing strategies in oligopolistic markets;
Sharing of environmental costs;
Coordinating environmental strategies in an international context;
Coordination in supply chains and the marketing-production interface;
Electronic commerce, including its implications on relationships in traditional distribution channels.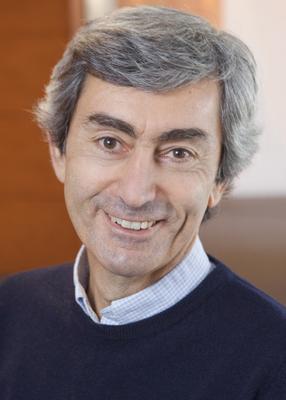 514 340-6053 x6050
georges.zaccour@gerad.ca
News
Jan 13, 2023
Title: Essays on Dynamic Pricing with Nuances of Consumer Behavior and Social Influences
Nov 26, 2021
This year's Pierre Laurin Award, recognizing the recipient's research excellence and contribution to the scientific reputation of HEC Montréal, has been given to Georges Zaccour. He received this distinction on November 24, at the HEC Montréal's annual award ceremony.
Congratulations!
12 news
Events
May 18, 2023
11:00 AM — 12:00 PM
Dynamic Games and Applications Seminar
Tamer Başar

–

Coordinated Science Laboratory

,

University of Illinois at Urbana-Champaign
Chair in Game Theory and Management
and
Department of Decision Sciences, HEC Montréal
Apr 27, 2023
11:00 AM — 12:00 PM
Dynamic Games and Applications Seminar
Seyyedreza Madani

–

HEC Montréal
Chair in Game Theory and Management
Apr 6, 2023
11:00 AM — 12:00 PM
Dynamic Games and Applications Seminar
Victor Shi

–

Lazaridis School of Business and Economics

,

Wilfrid Laurier University
Chair in Game Theory and Management
123 activities