The IBS/AD OPT-GIRO Personnel and Vehicle Schedule Optimization Project
Case type: a long-term collaborative research program involving two companies.
Objective: to optimize, on a very large scale, the scheduling problems of pilots, flight attendants, bus drivers and buses.
This project is part of GERAD's long-standing relationship (over the last thirty years) with IBS/AD OPT and GIRO. These two companies, now leaders in their field, have been supported by GERAD since their inception. Over time, the two companies and the GERAD team have collaborated on research, while maintaining exclusivity in the application of results in their respective markets.
IBS – which acquired AD OPT in recent years – and GIRO develop optimization software in Montreal and distribute it around the world. The objective of the current project is to improve their products.
Technology Developed
The latest project is being undertaken over a four-year period.
The goal is to integrate the use of artificial intelligence (AI) into the mathematical optimization methods of operations research (OR) currently in use, in order to deal with larger and more complex problems over a reasonable timeframe.
The project starts with AI to find decisions which are probably good, in order to end up with OR that improves solutions to the required level of optimality.
OR methods need to be adapted to take advantage of the initial information.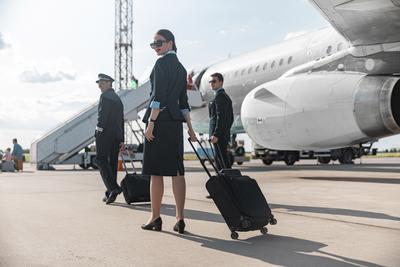 Problems Addressed
About ten problems are being addressed. Here are some examples:
Globally process (without approximate decomposition) aircrew rotation problems for about 10,000 to 15,000 flights;
Process bus and driver routes simultaneously for several bus garages, in order to take advantage of some inter-garage routes when they are very profitable.
Participants
Funding Sources
Impact
Ongoing research program that has been renewed and extended several times, over the last 30 years;
Several of our members and student community have been trained in successive research programs. It should be noted in particular that many of our students have been recruited by companies to support their development;
Wit the support of our members and students, both companies have become world leaders in their field.